Fatu YumkellaMANAGING DIRECTOR AND CHIEF EXECUTIVE OFFICER (MD/CEO)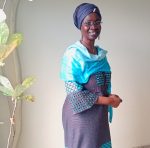 Fatu Yumkella has more than thirty-five years combined national and international experience in the fields of Population and Public Health. Fatu has extensive proven capability and experience in, Program Management, Monitoring and Evaluation, Program Development, Social Science Research, Human Resources for Health (HRH), Training and Performance Improvement gained in Kenya, Sierra Leone, South Africa, Tanzania, and Uganda.
Fatu has consulted for the Government of Sierra Leone, International and Local NGOs, UN Agencies as well as Multilateral agencies including the World Bank, UNICEF, and UNFPA during the past decade. Fatu has written a number of technical and scientific papers and is a member of International Organizations. Fatu served WHO Onchocerciasis Control Programme (OCP) and the African Programme for Onchocerciasis Control (APOC) in successive scientific committees over a decade (2003 – 2015).
Since taking the position as the Dalan Chief Executive in 2006, Fatu's leadership and foresight places a strong emphasis on the strengthened coordination capabilities to ensure senior associates as well as research associates collect data in an organized and meaningful manner. The commitment to excellent research leads to the generation of high quality products that lend themselves to programmatic recommendations and academic publications.
Alhassan Fouard KanuCOUNTRY PROGRAMME MANAGER – Maintains Project
Alhassan Fouard Kanu) is Public Health Practitioner with over 15 years' experience. He has extensively worked with the Sierra Leone health sector as frontline community health service provider; and at DHMT and national levels. Alhassan's career also include working with non-governmental organizations in Sierra Leone. Between 2011 and 2020, Alhassan worked with Options Consultancy Services (UK) Ltd. and on World Bank consultancy roles to support the MoHS at regional and national levels. He also worked with the International Rescue Committee (IRC)-Sierra Leone as Regional Public Health Specialist on the FCDO funded Saving Lives Project. Alhassan joined Dalan in March 2020 as the Country Programme Manager for the FCDO funded Maintains Research Programme under the management of OPM and Health Resilience Consortium. Alhassan is a Doctor of Public Health (DrPH) Walden University, USA. He also holds a Master of Public Health (Staffordshire University); MSc-International Public Health Nutrition (Westminster University), and MBA in Public Health Management (Cumbria University). He is a member of different international public health-related organizations including the Royal Society for Public Health as a Fellow.
Mohammed FofanahADMIN, FINANCE AND LOGISTICS SPECIALIST: Maintains Project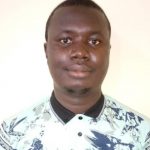 Mohammed Fofanah holds a B.sc (Honors) in Finance and MBA in Project Management degrees. He has over five years' experience coordinating and managing finances and logistics for donor funded projects, including serving as the Operations and Admin Officer for the Options-led DFID funded Laboratory Support Project and as the Admin and Finance Specialist for the CDC/ Association of Public Health Laboratories (APHL) funded, strengthening Medical Laboratory systems. Mohamed has diverse skills including skills in Information, communication and technology, financial management compliance, budgeting and forecasting for the implementation of activities, procurement management, planning and coordination of meetings, training activities and workshops and in international relations management. Mohamed has also worked with Health and Education Quality Systems Strengthening as Finance/Operations Officer during the HiV Antennal Care Survey funded by Global fund through National Aids Secretariat (NAS). Mohamed is currently working with Dalan Development Consultants under the Maintains (Health Shocks) project funded by FCDO through Oxford Policy Management for three and half years as Admin and Logistics specialist and also supporting the Oxford Policy Management Public Finance Project (A3529 and A1534) as finance officer. Mohamed has also served the Government of Sierra Leone as planning and budgeting officer in the Ministry of Agriculture.
Yahya TraoreFINANCE OFFICER (On SECONDMENT)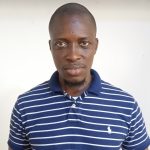 Yahya Traore (Finance Officer on secondment from Freetown Nominees Limited) has more than 10 years' experience in the field of Accounting and Auditing. Freetown Nominee Limited is an accounting firm that has been providing accounting and secretarial services for organisations across a wide range of industries. Yahya has worked for King Walker and associates, an audit firm in which he was involved in the audit of several government agencies and donor projects in the Ministry of Health, Ministry of education, Ministry of agriculture and the Ministry of Finance. Yahya has also worked for Advocacy Movement Network, a non-governmental Organisation as Finance Officer in which he was responsible for Budgeting, Financial reporting and putting control measures in place in the finance unit. Over the past five years, Yahya has been part of Freetown Nominees team, managing the finance of organisations in a wide range of industry: NGOs, Finance Sector, Research Organisation, Construction Industry, Government Department and Agencies etc.
As Finance Officer on secondment at Dalan Consultant Limited, Yahya has ensured that client budget and financial report are accurate and timely, payment to staff and suppliers are processed swiftly on a timely basis and also provides critical in – house support to annual audits.
Unisa KargboFINANCE ASSISTANT 1: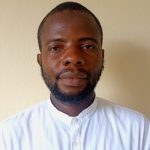 Unisa Kargbo (Finance Assistance 1) studied Banking and Finance at the Institute of Public Administrative and Management (IPAM), graduated with BSc Hons in Banking and Finance. Unisa joined Dalan Development Consultant as an intern assigned to the finance department and was later moved to give support to the Human Resource and Logistics Department. Unisa was then redeployed to the finance department and upgraded to the position of Finance Assistant 1, providing back up support to the finance officer, and also provides leadership in budgeting and expense tracking.
Mattu MoribaFINANCE ASSISTANT 2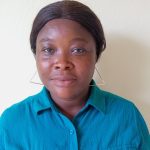 Mattu Moriba is a graduate from Njala University, Bo Campus with a BSC in Banking and Finance. She joined Dalan Development Consultants and Logistics Company Limited in the year 2020 through the National Youth Service Corp as an intern attached to the finance Unit. She now holds the position of Finance Assistant 2, on contract. She is so passionate about her work and is committed to contribute meaningfully to achieve Dalan's goal.
Tena KabbaBUSINESS DEVELOPMENT and HR COORDINATOR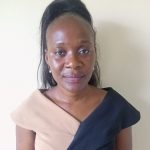 Tena Kabba has skills and solid knowledge in Programme and project circle management, general programming, and project report writing. She has done post graduate studies and has more than five years' experience in the fields of Nutrition & Dietetics and Development Studies. Also have She have being involved in various Community capacity initiatives for youth and child support programs, Education, women empowerment programs in line with the appropriate Child protection/support structures through trainings, mentoring and coaching. Tena Kabba has also been involved in the Development of training modules and identification of capacity building initiatives for agreed Committees as well as effective development of action plans key to achieving project goals. She also has excellent communication and interpersonal skills with an ability to write clearly and concisely with computer literacy – efficient use of word processing programs like Micro-Soft (MS) office word 2010; use of data management spread sheet program like MS Excel, MS Power Point etc. As the Business Development and HR Coordinator at Dalan, she works closely with the Managing Director to identify new business opportunities, mobilize resources include human resources to respond to tenders, contributes to proposal development and coordinates special projects.
Binta S. BahHUMAN RESOURCE ASSISTANT: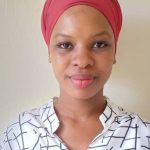 Binta S. Bah is currently attached to the Business Development & HR Unit as a Human Resource Assistant. Binta has a solid academic foundation. She holds a graduate degree (Division 1) in Social Work from Fourah Bay College (USL). Upon graduation, she was assigned in 2020 to Dalan Development Consultants Limited as an intern from the National Youth Service Corp (NYSC). She is a good team player, as she works collaboratively with fellow colleagues and co-workers to make sure goals are achieved. In her position as HR Assistant, she plays a key role in the management of all associated human resource requirements for core staff, Associate Consultants and Research Associates. A critical associated function is the management of the company's HR data base, to ensure Associates' profile data are up to date, which is central for the selection of competent field and other teams
Osmond MacauleyOperation Manager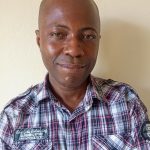 Osmond Macauley, holds a Bsc ( Hons) in Financial Services a Diploma in Business Administration, and a Certificate in Stores Management. He is a highly motivated and industrious worker with over ten (10) years' experience in diverse and fields associated with his current position. He is team builder, dapts easily to multicultural work environment with high personal ethics, optimistic attitude, and proven integrity. He is an effective communicator with positive attitude for resolving challenges. In his current role at Dalan, he oversees all functions related to General Office Administration, Procurement, Logistics and Information Technology ( IT) support and manages the Dalan vehicle fleet service.
Mohamed JS ContehAdmin Coordinator
Mohamed J S Conteh, joined Dalan Consultants in 2012 as an Office Assistant and he has risen through the ranks and now holds the position of Admin Coordinator. In this position he is responsible for coordinating Information technology ( IT) and general office support needs for the team. Mohamed also has the important task to safe guard Dalan assets, ensures smooth functioning of the office and also ensures that core staff and field associates have the resources they need to get work done. He support the Operations Manager to make sure travel related needs of clients associated with the Dalan wider business ( Consulting, Logistics, Estates) are met. Mohammed holds a diploma in Banking and Finance and BSc in Banking. Mohamed J S Conteh was voted by Colleagues as the Employee of the year 2020.